Okay, so this time around we are picking our Dream Casts for our latest book. Since Vampires Rule is an ongoing series, I decided to do it for that. Besides, I already have the actors picked out. Now these people (most of them) couldn't actually do it if the thing became a movie because I tend to choose people from different times. For instance, my pick for Jersey Clifford is an actor who was on Days years ago. I doubt he would look the part anymore. Anyway, here it goes.
For Jack: Either Thomas Dekker from Terminator: The Sarah Connor Chronicles or Chace Crawford pictured here. I think they both have a nice vulnerable quality to them. Plus they're cute.
I think he would make a good Jack Creed
For Silver Reign: From OLTL Kristen Alderson pictured here:
Don't know why, but I can see her kicking serious werewolf butt. Can't you?
For Billy Creed: my favorite Supernatural guy Jared Padalecki pictured here:
Wow!!!
Jersey Clifford: Kyle Lowder from Days (he was Brady Black)
Ignore the girl. She's not in my book.
For Summer I would have wanted Kirsten Storms (Maxie from GH)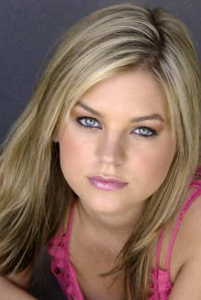 This is a younger photo of her, but this is how I pictured her for the role.
For Lily I wanted the girl who used to play Lily on AMC. I couldn't find a picture.
For Cowboy, I wanted this guy from Friday Night Lights, but I can't remember his name from the show.
For Silver's parents, I picture them as Clark Kent's parents from Smallville.