Today, my second book with Harlequin has been released as an ebook!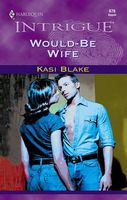 Julia Keller's world shattered the night her beloved husband, Jack, was gunned down on her ranch. Now, two long and lonely years later, a mesmerizing stranger with Jack's face appeared on her doorstep, minus a memory. So the only way to recover the truth was to join forces with the rugged, reticent man who was either her little boy's father--or a mysterious impostor. This tough yet tender amnesiac roused churning emotions--and smoldering passions--in Julia that left her aching for answers. However, a cold-blooded killer was bound and determined to keep this case unsolved. And in a race against time to prevent the perpetrator from striking again, a deadly showdown would pit good against evil...and "husband" against wife!
This book is available at eHarlequin (dot) com and Amazon!
My first book Borrowed Identity is also available at each place.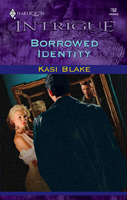 A groggy Kelly Hall didn't understand why her dead husband was standing in front of her, telling her their wedding night that had ended in his grisly "murder" had all been a dream. Was she going insane or was someone trying to kill
her?
Sinister threats lurked in the melancholy halls of Moore House...and all Kelly could be certain of was that this cold, magnetic man who bore an uncanny resemblance to the Michael Taggert she vividly remembered marrying was suddenly fiercely protective, cloaked in mystery and set off a lightning bolt of desire at the merest touch. As passion and peril spiraled out of control, would Kelly trust her life to the man whose deception could shatter the only love she'd ever known?